Creative Process of My Work: snow waterfall
This work forked from http://www.effecthub.com/item/262
I created this work using online sparticle editor.

Here is my creative process:
change particle numer from 1 to 2000.

change geometry width from 250 to 10, height from 250 to 10.

change rotation z from 0 to -90.

change postition y from 0 to 400.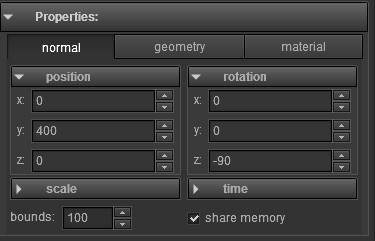 ...
You must Sign up as a member of Effecthub to view the content.

>>Back to Sparticle group
Related Work

Latest Posts
Sponsor
They are waiting for your help
Share